We design & build travel experiences, that future-proof your business, generate smart savings and boost customer satisfaction.
We combine digital and physical, strategy and brand, to co-create the future air travel experience. We move beyond objects, environments or interfaces, to develop end-to-end experiences that are customer-centric, meaningful and sustainable.
"The journey not the arrival matters.'' T.S. Eliot
Customer Experience Curation
Big data insights & analytics
CX strategy & design
Dynamic personalization
Curated service & product design
Passenger journey mapping
Customer engagement strategies
Brand loyalty building
Environmental & Social Governance
Sustainable business strategies
Market assessments & benchmarks
Concept development & eco-design
Sustainable sourcing & LCA
End-of-Life Solutions
Circular economy concepts
Certifications & legislation
Business model innovation
Organizational transformation
Engagement strategy
Food & catering
Retail concept
Digitalisation
Financial results improvement
Strategic review
Business planning & scoping
Turnaround activities
Program management
Responsible & best practice
People engagement
Contract transition
Tender management
Founder's story: Anne De Hauw
In April 2018, Anne founded IN Air Travel Experience, the first boutique consulting firm specialized in curating Customer Experience and accelerating Innovation for travel companies.
Anne has always been passionate about air travel and contributing to its transformational change: future-proofing guest experience by creating data-driven solutions that are cost-saving, customer-centric and brilliantly combine digital innovation and environmental sustainability.
Anne is a highly accomplished senior executive with proven track record in the airline industry. Throughout her executive career, she has held key corporate leadership roles most recently as Vice President Innovation and Customer Experience at global caterer Gategroup, and as member of the Board of Directors of Servair.
Anne has accumulated 15 years of experience in the aviation sector and more than 18 years in creative product development & brand strategy. Her key areas of expertise are designing and delivering customer-centric solutions that enhance the travel experience. She has set-up the Innovation Centre of Excellence at Gategroup and led product development, marketing, key campaigns, innovation and transformational programs in both B2B and B2C environments.
She holds a master degree in Fashion Marketing (ISEM, Paris) and a post-graduate in Business Administration (University of Antwerp Management School), and she received a recognition from Bernard Arnault, LVMH Chairman & CEO, for graduating ''cum laude'' in 2000.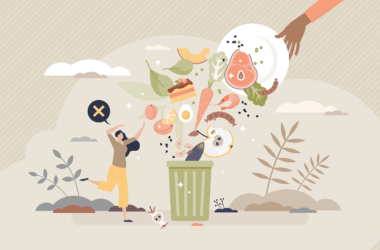 As pressure mounts for changes to International Catering Waste (ICW) regulations, Julie Baxter explores the barriers to cutting cabin waste now…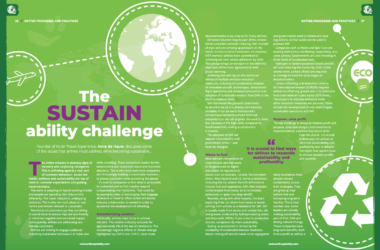 Founder of In Air Travel Experience, Anne de Hauw, discusses some of the issues that airlines must address while becoming sustainable ...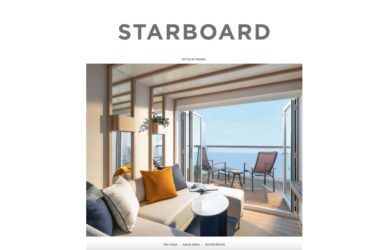 From pre-order privileges to plastic-free utensils, the aviation sector is tackling the war on waste.
IN Air Travel Experience
Villa Garsin
22, boulevard de France
98000 Monaco
Principality of Monaco
© Copyright 2023.
Company registration: 18P09132 | VAT number: FR24000134543
Registered office: IN Air Travel Experience | Villa Garsin – 22, boulevard de France, 98000 Monaco, Principality of Monaco